Vienna Fearleaders: Kalenderrelease-Party
In December it is time to snap on the suspenders, pull up the leg warmers, and slap on the spandex underpants: cause Fearleaders Vienna is once again presenting the legendary Fearelli Calendar, now for the 5th time. 2018 is the year of "dirty deals", when old boys groups, Trumpisms, and shady business are cast in an orange and turquoise light. Never has a decree been so hotly signed, never has poker been dealt so dirty. Besides a very secret special guest as the main act, a secret bar, and other dark places where dirty business can be taken care of as you wish, there will also be a gaudy Fearleaders show with a new choreography and a feartastic party into the wee hours.
Of course, the Fearelli 2018 can also be purchased, but the Fearleaders surely won't cut you a deal because dirty dealing is something you have to learn, and that's where you find the biggest, the fattest, and no doubt the hardest.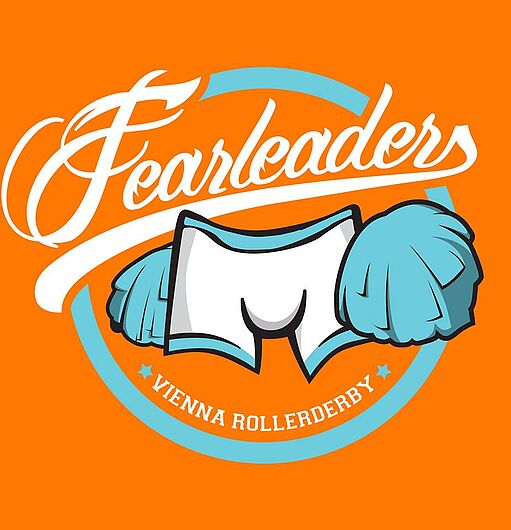 Die Fearleaders sind eine männliche Cheerleadergruppe in Wien. "Wir wollten Sexismus, Homophobie und Männerdominanz im Sport den Kampf ansagen", sagt Andy im Interview mit der Zeit. Gegründet wurden die Fearleaders 2012. Sie treten in den Spielpausen der Bouts des Vienna Roller Derby Teams auf.
More
Mit Akrobatik und viel Humor brechen die Fealeaders alteingesessene Rollenbilder auf. Das Konzept geht auf. "Wir wollen den Männern die Scheu nehmen, ihr machoides Verhalten abzulegen", sagt Andreas Fleck zur Kleinen Zeitung. Die Performance sollen einen feministischen Diskurs auslösen. "Wenn Männer Sport betreiben, sind sie Helden, wenn das Frauen schon machen, müssen sie zumindest sexy dabei sein, damit man oder eben Mann sich das anschauen kann", sagt Andy im Interview mit der Zeit. "Deshalb stecken wir unsere Hintern in unsere viel zu enge Höschen, tragen Legwarmer und Stirnbänder, und werfen uns in sexy Posen. Um zu zeigen, wie lächerlich das ist."